Here it is, another long over due update...
A lot of stuff has actually been happening with this map since the last post I made. The focus of the map has changed slightly to encompass more of a storyline. Anyways without further hesitation, here's what I've been working on.
So after a long journey from the farmhouse down the highway, killing zombies, and bandits. Weaving around the scene of desolation, around crashed cars, through the dark wooded area, you finally come to, could it be? Civilization? Of course, don't worry, you won't be able to enter the town without first surviving the event at the gate.

You're greeted by someone up on the makeshift battlements.
Sam: "Hey there! Yeah you, down there."
"Don't try anything."
"I'm not sure if you are a bandit or not..."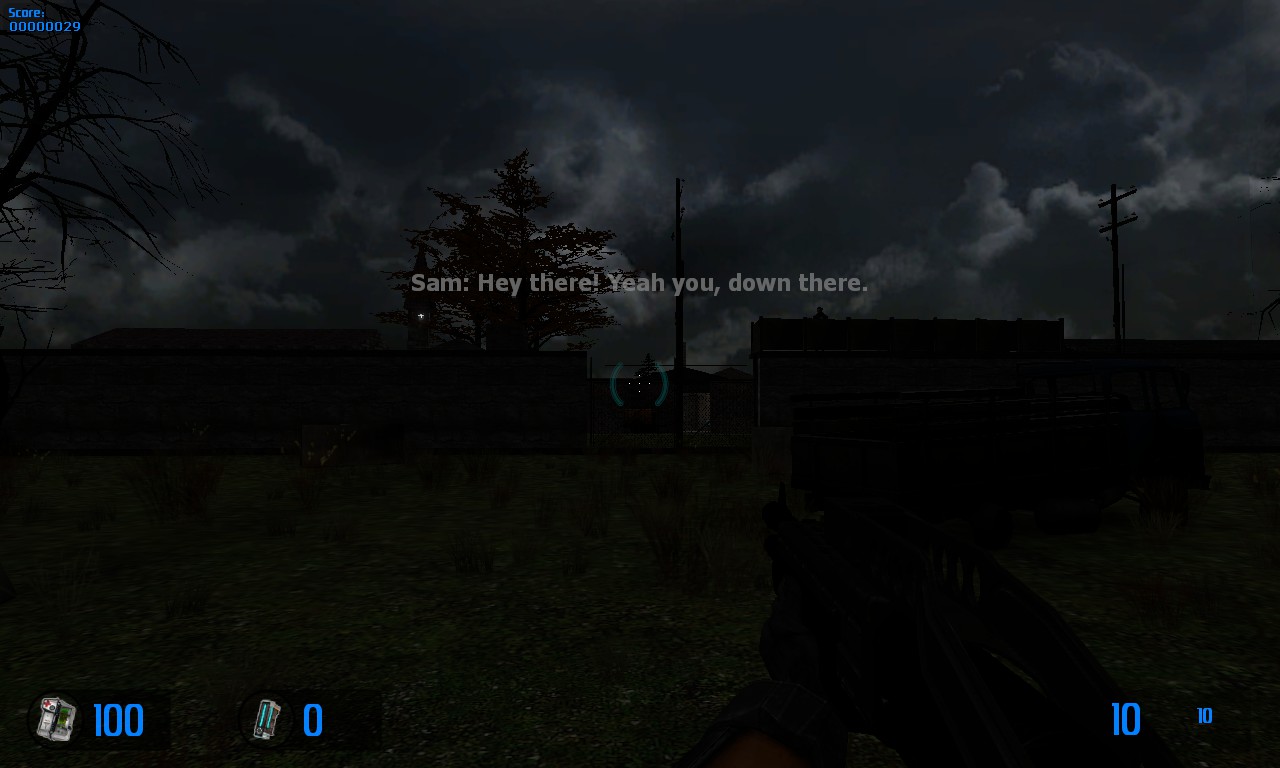 Of course it is only logical that he would assume that the random armed stranger running out of the forest could possibly be a bandit. Luckily for you, they rigged the train tunnel that has been housing bandits with explosives. Now you get to help defend the gate as they come running out aware that the tunnel is about to blow. You only have to defend for a good 30 seconds (which is actually harder than it sounds if there aren't very many people), against a lot of angry bandits.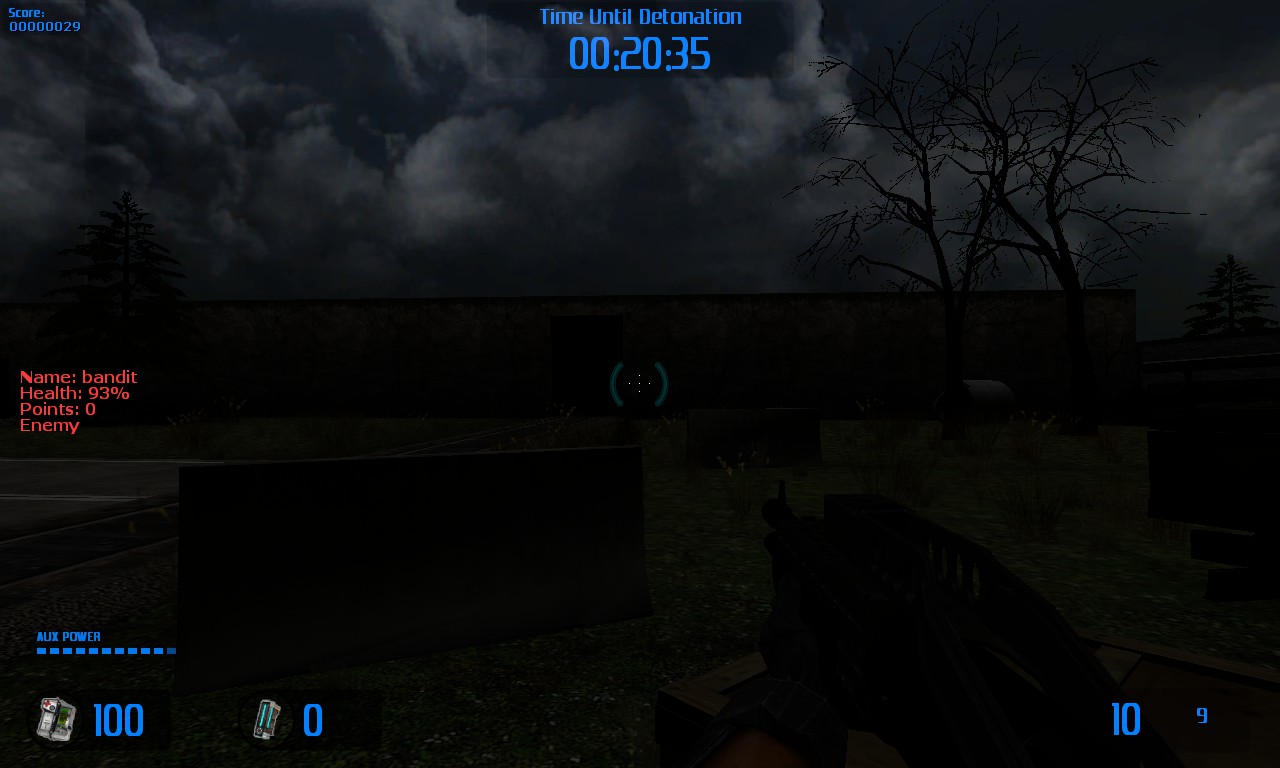 Finally the tunnel blows, killing any unfortunate bandits that didn't make it out in time, and of course you get an apology (and a bit of a discount on arms, but more on that later) from Sam.
You also gain access to the town, and a cut scene giving you a run through of the map ensues.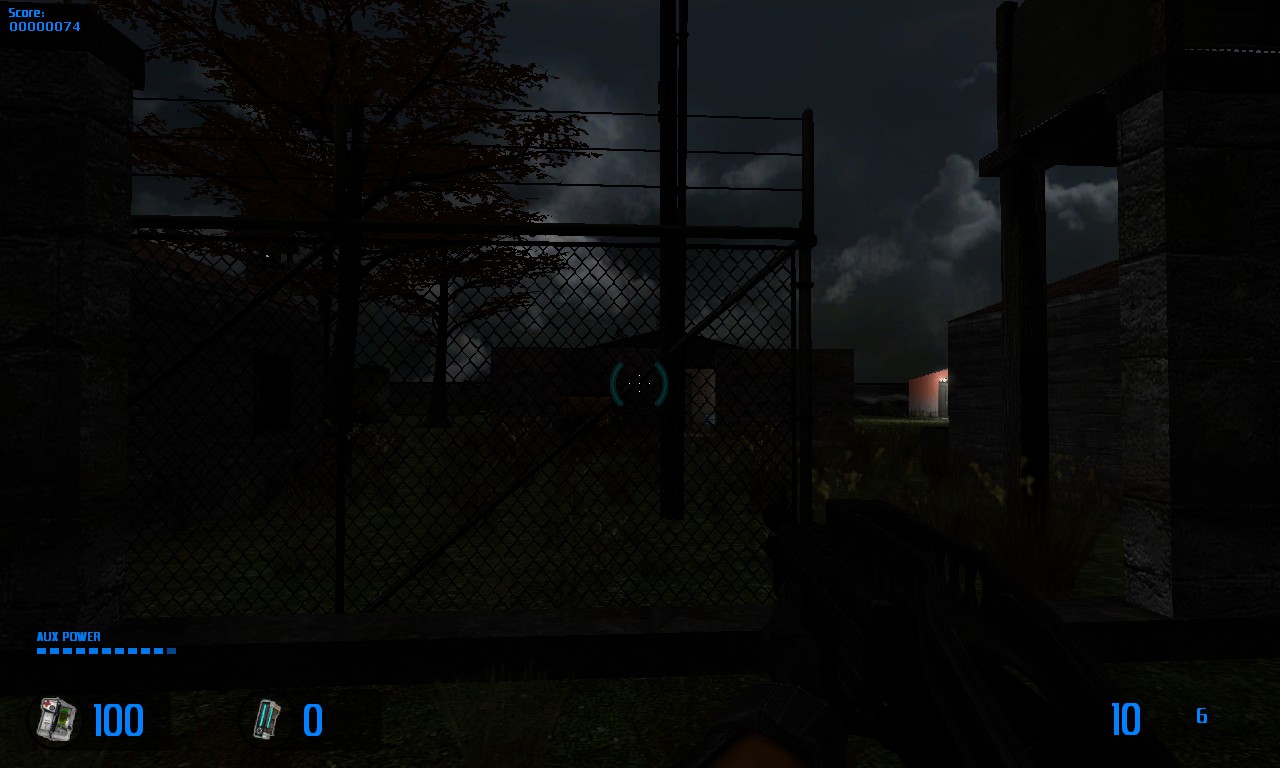 Now you have cleared the highway and have access to the town, without any surprises, aside from the occasional bandit or zombie. Congratulations, after all of that now the real map begins.
This is probably the biggest update for a while. Updates in the near future will consist of mostly interesting features, such as upgrades for the house, being added. The next big update will probably happen when I add the next big area. If anyone has any suggestions or comments so far, please feel free to post them. Any feedback is appreciated.