Maestro Fénix wrote:

Good. The license plate should read "Crowbλr", and could add a animated figure (hula doll, for example) for the interior.

Maybe be good add a Symbol in the steering wheel.
I don't really like the idea of the plate, it gets rids of the whole New York plate which it's a spin off off the GTA IV plates.
Also the Hula doll does prove an interesting idea, might not be a hula doll but some sort of Dashboard novelty item.
As for the Symbol on the Steering wheel, it's going to sport the make of the Sabre GT on it.
Anyways on to what I've changed
Changes:
-Sabre GT now uses the same rear suspension/axle that the Jalopy uses.
-Replaced Steering wheel with Jalopy one due to similar design but higher quality (will be reskinned to fit interior of Sabre GT
-Replaced Old Shifter with Jalopy one (has be rounded out and will become an 8-Ball.
-Added Magnusson Device Holder to rear
-Added Radar to Dash
-Added make shift gauge holder on window frame (temporary, not sure if I like it there)
Anyways some pictures, Comparing the jalopy to the Sabre Junker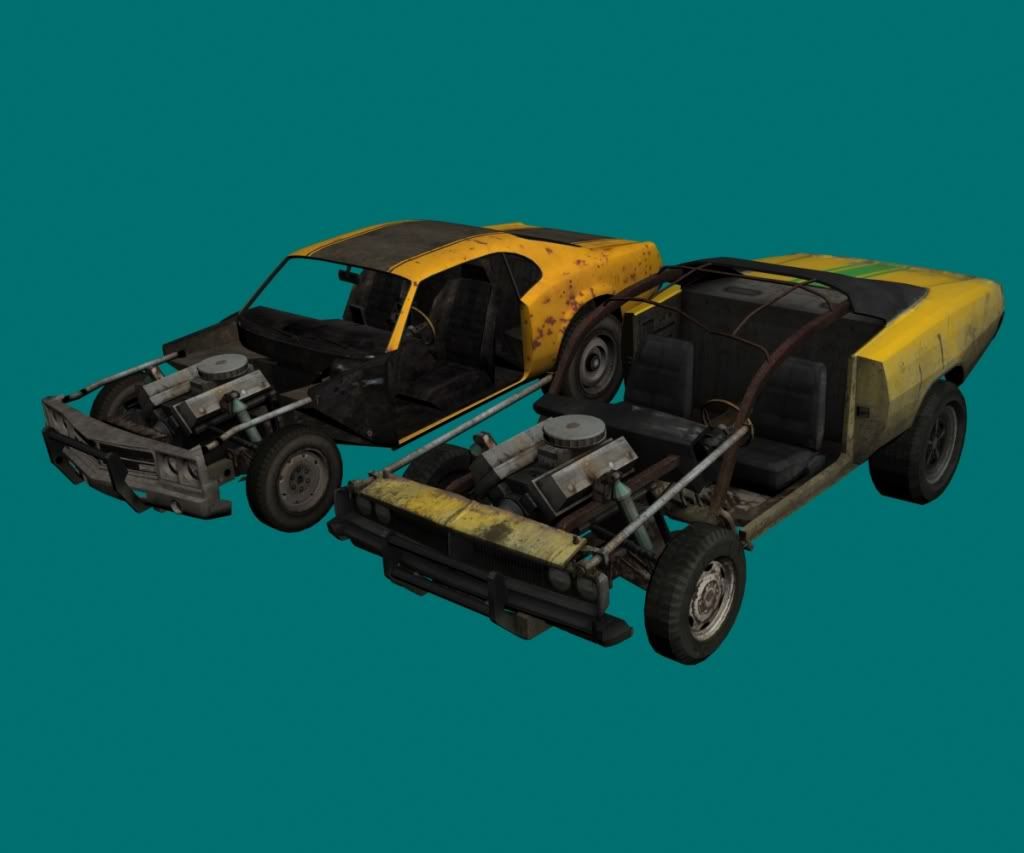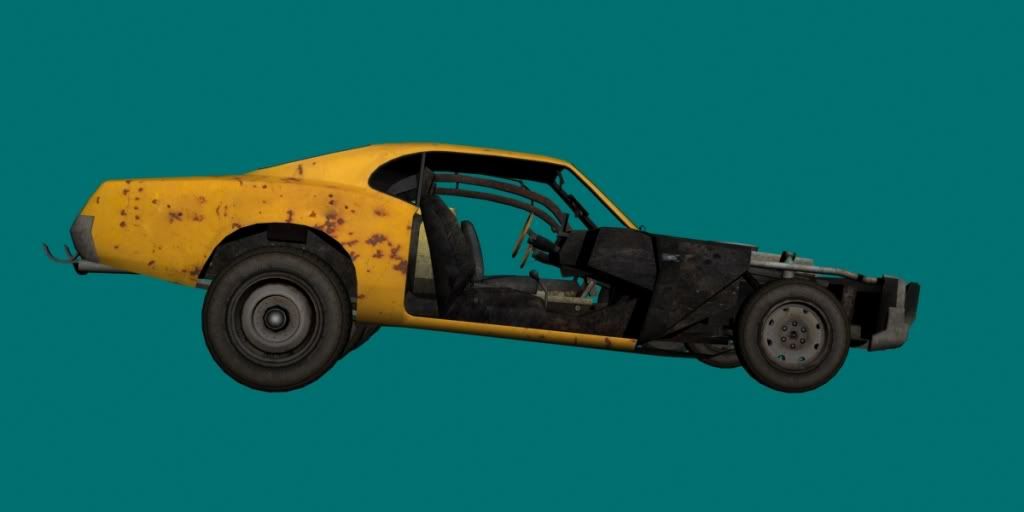 New Rear Axle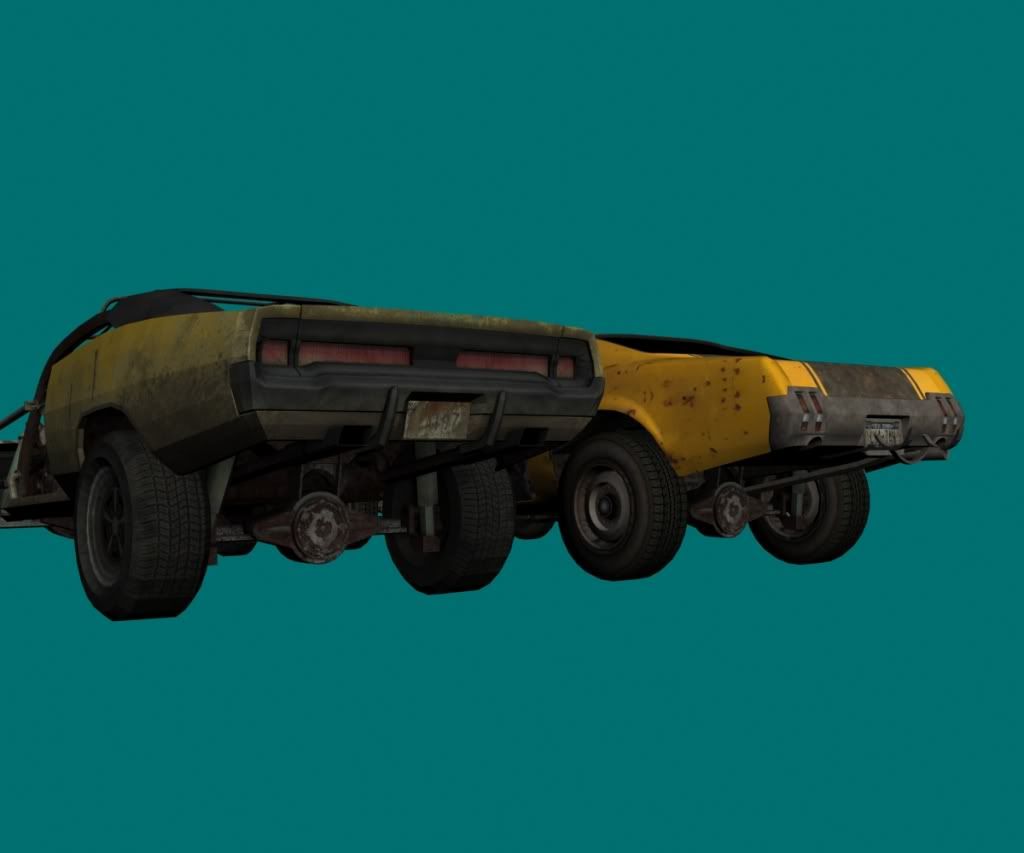 Magnusson Device holder
Interior