Forum Furry

Posts: 512
Joined: Tue Aug 22, 2006 3:53 am
text
Last edited by
puppet master
on Thu Jul 31, 2008 4:50 pm, edited 1 time in total.
---
---
---
---
---
---
I just want to play it with 3 other people on a locked server with those mp scripts that supposedly let you play through the game without using noclip at all...

Because that right there sounds like serious business.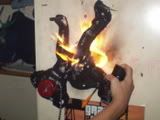 Steve: Yo tengo tu madre en mi pantalones, lolzo
Fire_cube: my mom is actually in MY pants
Fire_cube: youshithead
---
---
Supper is a good thing. Mashed potaters and gravy FTW!

Episode Two is going to be so much better than this...and about twice as long.
I'm starting to get excited. October 10 bitches!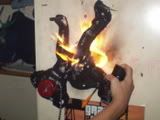 Steve: Yo tengo tu madre en mi pantalones, lolzo
Fire_cube: my mom is actually in MY pants
Fire_cube: youshithead
---
---
---