Author: Maestro Fenix & Wheatley
.bsp filename: oc_snowstorm
Date of release: 02/08/2015
Game Requirements: DOD:S
Suggested Players: 1-8
Estimated time to beat the map: 20-30 (medium)
Type of the game: Co-op, Lives
Size: 13mb on bz2, 69mb uncompressed.
Obsidian Conflict Map Database page:
http://mapdb.obsidianconflict.net/map:snowstorm
Is recommended use
FastDL
in the server for a quick downloading of the files.
Mirrors:
Compressed
Uncompressed
OC Map Database Mirror
Description:
1944. The end of WWII is coming. Fully surrounded by enemies, Germany has decided to use a new deadly superweapon. Two submarines will carry it into the north pole before use it.
HQ has managed to track down the shipyard where the weapon is being loaded, so a squad was sent to reach the shipyard. However, they found heavy resistance. The first squad has fallen, so your unit will be sent as a replacement.
Remember, these submarines MUST NOT leave the dock.
Objetives:
-Make your way into the shipyard and sunk the submarines.
-Recover the four secret documents.
-Call HQ to announce the sinking and stand by for more orders.
Screenshots: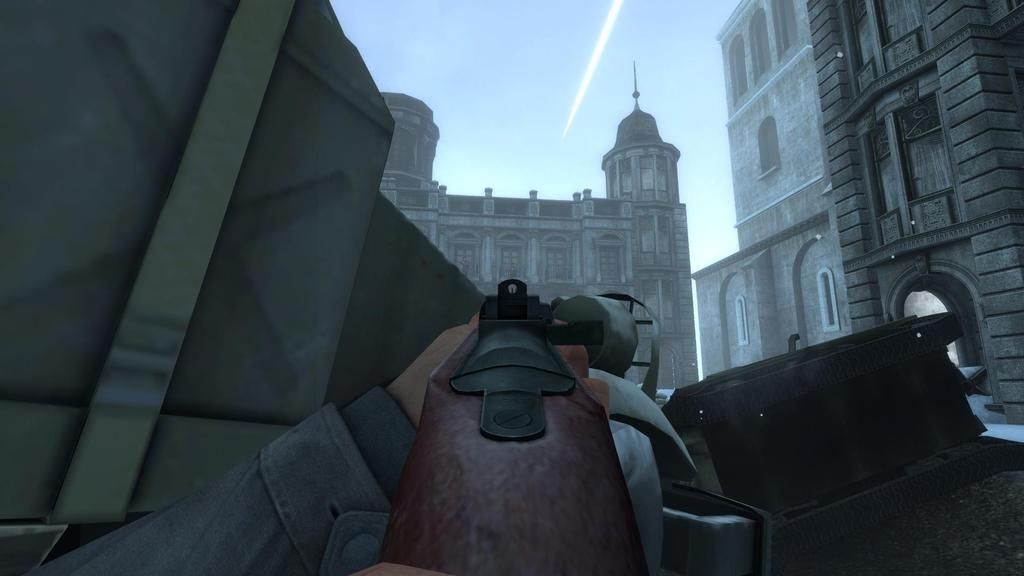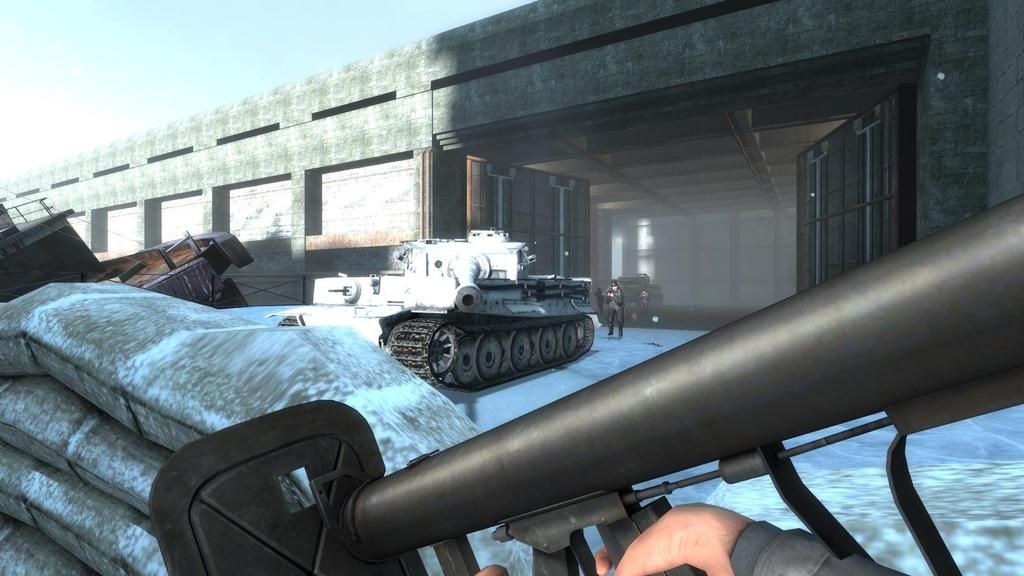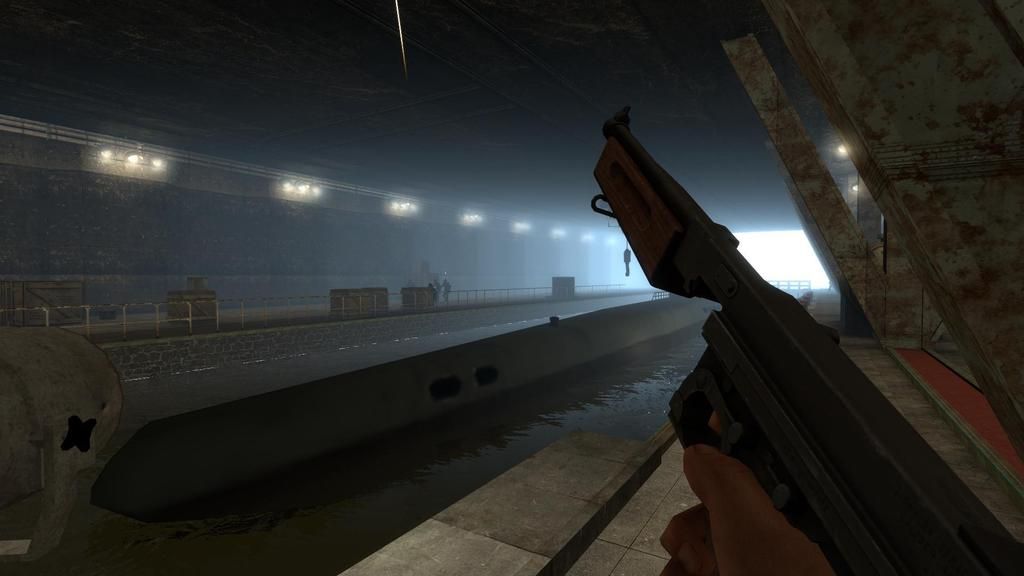 Features:
Blizzard effects.
Tanks.
DOD:S visual style.
One minute timer to wait before the map starts.
Lives gameplay.
Player voice replacement using DOD:S commands.
Credits
SonofBrimstone - Original DOD:S weapon models fix
Makrontt le necron - Original weapon scripts
gamr748 - Original weapon scripts
Fug4Life - Zombie german soldier reskin
Maestro Fenix - New DOD:S weapon models and script fixes, submarine model
Tips
There's no armor, and is easy to die if you go full rambo. Take cover.
You only have three lives and there's no respawn. Don't die in vain.
Ammo and healthkits are dispersed and unfrequent through all the map. Share with the rest of your teammates.
Tank shell impacts are 1-hit kill, dodge them or you will be blasted.