Link:
http://www.mediafire.com/?k65z4gggpyhw7j2
YOU NEED THE HOTFIX TO MAKE THIS WORK, SINCE IS THE NEW MODEL
I was bored, so I decided to make the UZIs golden like the ones at Sven Co-op: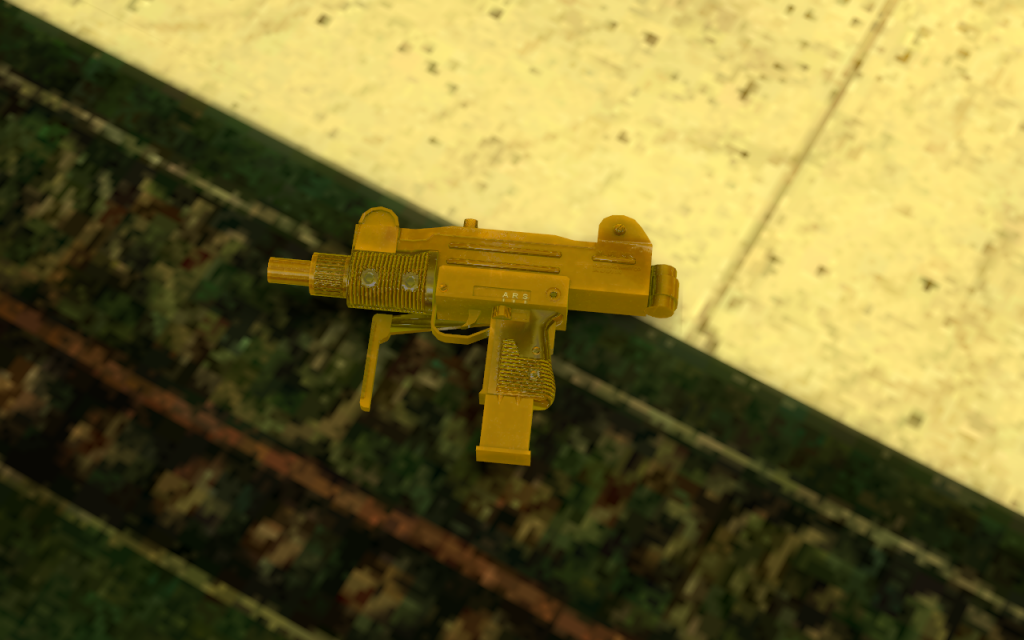 As you can see, is not of the best quality. Since I suck at texturing, this is the closest that I can do to achieve a decent gold effect, without retexturing from scratch the original texture.
The ideal way would be using a good texture as a base, and then use a lightwarp, but with the actual texture it doesn't look gold, so I used a custom envmap to approach this effect. The problem is that depending of the amount of light, it will look decent or bad (just like any model with envmaps).
Until I get futher progress at texturing, I will not be able to improve this. So, until then, use this skin if you want.
(I'm surprised that no one did this before).
Link:
http://www.mediafire.com/?k65z4gggpyhw7j2